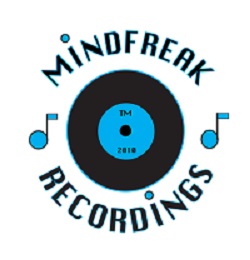 Geetings Brothers and Sisters In Yahushua here is what we are seekings also the rules of the game ALL MUSIC MUST HONOR CHRIST YAHUSHUA..... But not ALL Christian/Messianic music will get in either.ALL MUSIC MUST BE Bible based no obcuere use of Yahushua The Christ...meaning,you must use Yahushua Jesus Christ his name. To many Chistian songs only say HIM or GOD who is you talking about which God.
This is very important to us as we believe using Gods names Adonii, Elohim ,El Elon,Yahushua,Christ,Jesus we luv this. Because if its about our father than it must be ALL about HIM there is power in the names of God there is power in the name of Yahushua the Christ WE WILL TAKE INSTRUMENTALS OF ALL TYPES MEANT FOR GOD AND YAHUSHUA. So here is what we are looking for. We will be releasing a series of compilation album called "Juicy Beat" THIS IS AN ELECTRONIC ALBUM DANCE MUSIC COMPLIATION ONLY aiming to give a platform to new, unheard, unique artists We take CHURCHES CHURCH CHOIRS.
YES WE ARE TAKING INTERNATIONAL CHRISTIAN MUSIC ESPECIALLY ISRAEL ALL MESSIANIC MUSIC WELCOME SONGS THAT ARE GOD INSPIRED BUT HAVE A DIFFERNT NAME ON THEM ALSO WE WILL REJECT ANY MUSIC THAT IS A REMAKE OF ANY POPULAR MUSIC DUE TO COPYRIGHT LAWS. But we will take remakes of church hymns worship songs that are fair use under copyright law.
MUSIC SUBMISSIONS

For submissions please contact mfrmusicandfilmworks@protonmail.com